About Us
HSSG International CO., LTD. from its inception the company is located in Taiwan's professional-quality health care industry is based. It incorporates the use of more competitive worldwide market supply capacity and establish the professional production manufacture base of HSSG International CO., LTD.. It continued concentrate on research, development and business management of the Remote medical/health care total solutions. Our cooperation team with more than 10 years of related medical/healthcare market management, product development, production and sales experience.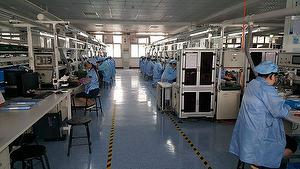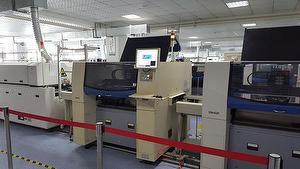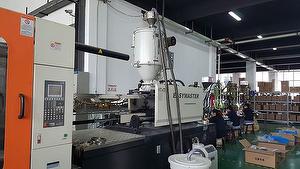 Basic Information
Company Name:

HSSG INTERNATIONAL CO., LTD.

Business Type:

Agent, Distributor, Exporter, Importer, Manufacturer, ODM, OEM, Wholesaler

Year Established:

2010

Total Revenue:

USD < 1,000,000

Capital:

TWD 1,000,001 - 5,000,000

Brand:

HSSG

Main Product:

Remote Wireless Medicalcare/Homecare Management Information System、Medical equipment、Blood Glucose Meter、Blood Glucose Test Strip、Cholesterol Meter、Cholesterol Test Strip、Uric Meter、Uric Test Strip、Blood Pressure Monitoring System、Clinical Thermometer、Pulse Oximeter、Weight Scale、Portable and Mobile Suction Pumps、Oxygen Concentrator、ECG (electrocardiogram) Monitoring System、Hospital Bed、Mattress、Hospital Bed Accessory、Medicine Trolley、Accompanying Chair、Infusion Stand、Wheelchair、Mobility Aids Walker equipment、Bath/Commode Chair、Hospital Furniture、Diaper、Gauze Respirator Mask、Examination Gloves.

Main Export Market:

AUSTRALASIA, C-AMERICA, EUROPE, MID-EAST, N-AMERICA, OTHER, S-AMERICA, South Africa
Certification
Company Certification:
Product Certification:
Award
Award from HSSG INTERNATIONAL CO., LTD.
Official Records
Official Records from Taiwan International Trade Shows
2018/07

Smart IoT Taiwan 2019 Expo & Summit
Contact Information
Owner:




Contact Person:



Phone Number:




Fax Number:

--

Your Skype ID:

Line:

Office Address:

Office Hours:

Monday-Friday : 9:00-18:00

Overseas Branches:

Company Website: